We no longer offer an inhouse graphic design service but we can recommend Gareth, a former employee now working as an independent graphic designer. For all your bespoke graphics, stickers or window film requirments, please contact Gareth at Kwixstix. Please note that Kwixstix is not affiliated with Purlfrost Ltd and as such Purlfrost will not be liable or deemed responsible for any issues arising from your design project. Purlfrost will however sometimes be tasked to produce, and when applicable despatch your order. If your order is damaged or lost in transit, please get in touch with us. If your order is not what you expected, please contact Kwixstix.
Below is an example of how we can create a bespoke one off design, using a simple photograph taken by a customer on their mobile phone.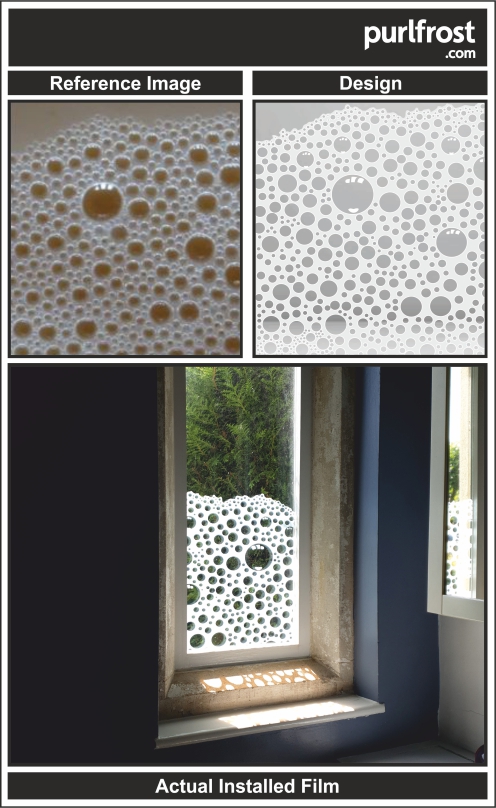 Text Based Shop Stickers
For basic text stickers, please use our online design tools as it is a very cost effective way to order simple stickers, in a size and colour of your choice, with a wide selection of templates.