We work closely with an independent graphic designer so if you require any bespoke graphics, stickers or window film created for your home or businesses, please contact Gareth with the following and he'll get back to you with a quote for the artwork and the item required:
Details of the project, including any image, text or elements you'd like us to incorporate or create.
Size and dimensions of the window film, sticker or wallpaper required
A billing and shipping address
Below is an example of how we can create a bespoke one off design, using a simple photograph taken by a customer on their mobile phone.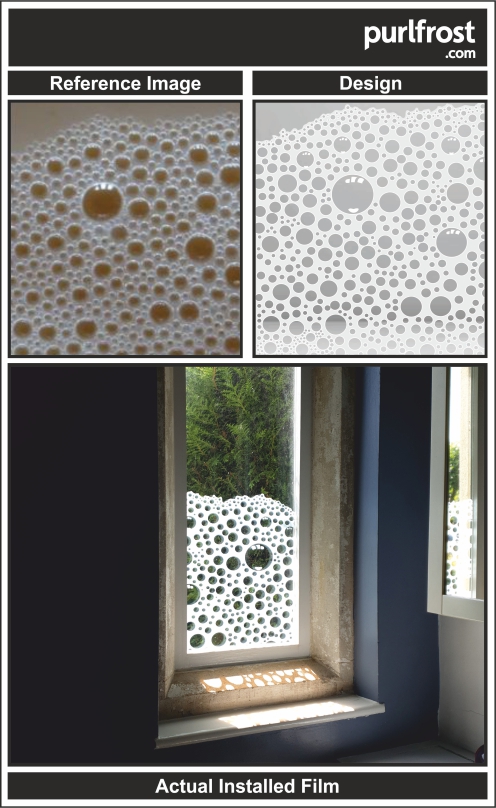 Text Based Shop Stickers
For basic text stickers, please use our online design tools as it is a very cost effective way to order simple stickers, in a size and colour of your choice, with a wide selection of templates.