Creating a cool shop window display for Easter is not as hard as you might think. With window stickers from Purlfrost it is possible to create an attractive Easter theme without any trouble. Window stickers are easy to apply and easy to remove, and some types can even be used again year after year!
All you need for the perfect window display is a little bit of imagination, a basic idea of the themes you want to use, and some props. With window stickers from Purlfrost you can turn the mediocre into a merchandising masterpiece. So, without further ado, what are the six key components for an Easter shop window display?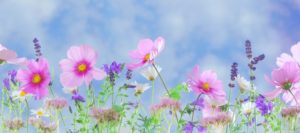 1 – Pastel Colours
At Easter time, pastel colours are the order of the day. A palette made of light blues, pinks, greens and yellows will evoke the idea of new life in spring and draw customer's eyes into your window display. As well as choosing products in these themes you may also want to add tissue paper, fabric or other props to complete the look.
2 – Baby Animals
Easter is the time when baby animals begin to be born, and a few toy chicks or stuffed rabbits will go a long way towards inspiring onlookers. You could also use images of these animals in your window decoration stickers.
3 – Flowers
In the Springtime, the flowers start to burst with colour. Images or models of daffodils and other springtime flowers will set off your window display. If you have the patience and time to take care of them, you might even choose to opt for vases of real flowers amongst your products.
4 – Greenery
The leaves are growing back on the trees and the first shoots of springtime are well on their way so why not add greenery to your shop window display. Of course, growing real grass in your storefront might not be practical, but Purlfrost produce a range of borders with colourful images of grass and flowers that you can apply to the bottom of the windows.
5 – Easter Eggs 
Probably the biggest symbol of Easter – at least in the world of retail – is the Easter egg. Colourful, beautifully decorated eggs have been a key part of the holiday for centuries, and so you might want to incorporate them into your stickers and designs. Why not hide some and encourage shoppers to go on an Easter egg hunt to encourage them to spend more time in-store?
6 – The Easter Bunny
Every holiday has its main character, and in the case of Easter who else but the Easter bunny? Why not let him make an appearance in your window this Easter by choosing an Easter window sticker with an image of this perennial favourite?
The Perfect Shop Window Display with Window Stickers
How do you incorporate all these ideas into your display while keeping enough floor space to show off your Easter products? The solution is window stickers from Purlfrost – you can frame your window display in the designs and colours of your choosing. It is so simple to add an Easter feel to a window with window stickers that you will wonder how you ever coped without them!
Easter border shop window stickers for retail outlets.
Shop window stickers can be ordered in your choice of colour, size and material. They apply easily to glass or other smooth, flat surfaces including plastic, metal or even wood if you select the self-adhesive option. As well as our standard sizes, most of our designs can be purchased as large individual stickers, and often as packs of individual stickers in varying sizes.
When you order, you choose whether you intend to apply the sticker on the inside of the glass (printed in reverse), or externally (print as seen). Our designs are all digitally printed with UV resistant inks to ensure the colours last for a long time. We even back print the design with white ink to make colours look more vibrant through glass.
To find out more information and find the perfect solution for your shop window display, contact us today!