Glass Safety & Security Window Film
All our window film products are tested to EU standards, are 100% clear (apart from the frosted safety film) and can be applied with a soapy water solution.
Glass safety film is designed to offer added protection after breakage bonding potentially harmful pieces of flying glass. This film is widely used in schools and other public buildings to upgrade existing glass to the required health and safety standards. Safety film comes in clear, frosted or as a combination reflective film.
Window safety stickers, also known as manifestation, are simply put adhesive dots or squares which are applied to glass to highlight glass partitions or patio door and therefore mitigate the risk of accidental collision. We also supply a mirror safety film designed to bond the mirror together in case of breakage and therefore avoid the risk of injury. This film is ideal for gyms, hotels and dance studios with large mirrors.
Security Window Film offers an extra barrier against break-ins, smash and grab robberies. The film's thickness makes it very difficult to break through the glass and is often enough of a deterrent to burglars. Security film is widely used in the retail sector, especially in premium stores like jewelers. It is also ideal for ground floor street-facing windows in urban areas. We also supply an anti-graffiti film which provides a highly effective protection against tags and graffiti making it ideal for buses, tube and train carriages, bus shelters and glazed areas in public spaces.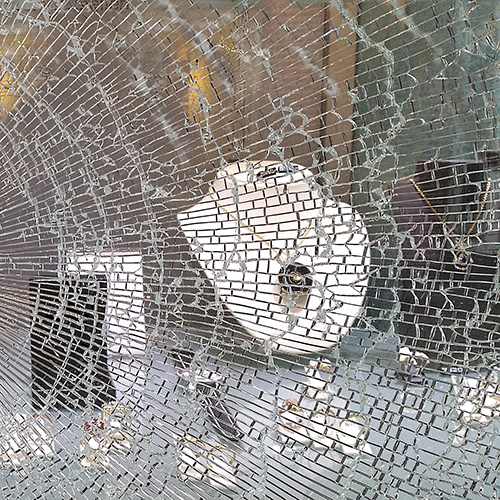 Back to top