Window stick on covering is an easy to apply and affordable alternative to net curtains and blinds, allowing natural light to flood your home. Window covering film is a self adhesive material, which is applied directly to any smooth glass with little preparation, or skill.
Our range of products includes window covering solutions for the whole home, privacy window treatments for the bathroom, kitchen, living room, bedroom, children's room and hallway. We also supply decorative and safety window stickers designed to highlight a glazed area, or to jazz up your windows and doors for special events.
Window coverings come off a roll and are easy to cut. We also provide a bespoke service whereby most of the products we supply can be ordered already cut to size. Installation can be completed in a matter of minutes.
Bathroom Window Coverings
A bathroom or shower room is a damp environment where the choice of material is important, and privacy a must. Any fabric material will deteriorate over time due to the combination of dust and water vapor. For your bathroom to feel bright and airy, a translucent material like bathroom window film is ideally suited. A frosted stick on covering is both waterproof and durable, once it is applied directly to the glass. It can enhance privacy on windows, doors, and any glazed area. The choice of materials is not just limited to a plain frost, and there is a wide range of patterns and finishes to choose from, either for a modern interior or a period property.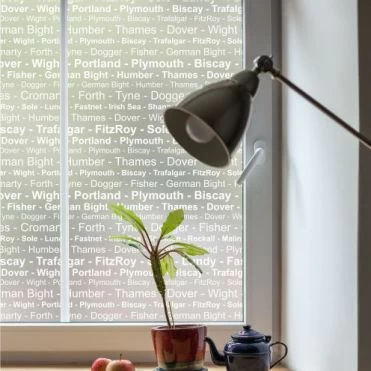 Kitchen Window Coverings
Similarly to a bathroom, the kitchen is a challenging environment for traditional window treatments like curtains and blinds, which can also create a safety hazard when too near a flame. If you are looking for kitchen window dressing ideas which allow plenty of natural light, and are safe and durable, then look no further than stick on coverings. For privacy alone, a stick on frosted window covering is ideally suited and can be ordered either plain or with a pattern or design to suit your home decor.
For more kitchen window dressing ideas, please visit our dedicated information page.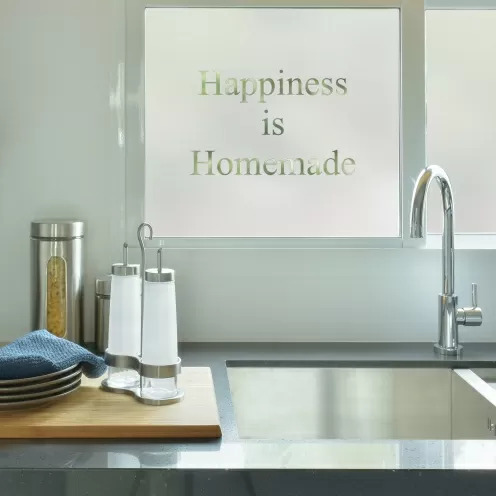 Door Window Coverings
Replacing the glass in a period or modern front door can be very costly and will involve a lot of time and energy to complete. Adhesive window coverings are the perfect solution for a front door with glass panels. Once again at Purlfrost, we have created a range of products designed especially for this purpose, allowing you to update the existing glass side panels in minutes using one of our contemporary or period patterns. We have worked tirelessly to recreate in a digital format, vintage Victorian frosted door designs which can be resized and printed to your exact measurements, and applied in a matter of minutes. And for a transom or fanlight, you can also add your own house number or house name in a style to suit your property's era.
For more front door window dressing ideas, please go to our glass front door film page.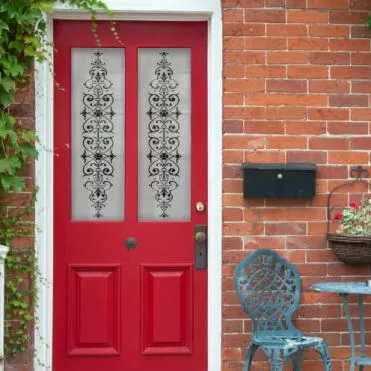 Other Window Covering Ideas
Custom text stickers are a fun alternative window dressing idea for any room, allowing you to put your own stamp to your interior scheme. With our online design tools, you can create text based stickers whereby your own words, caption or numbers or printed in colour, or are transparent within a frosted background. The possibilities are endless, and these bespoke window treatments are ideally suited to house numbers allowing you to create easy to apply a window cover sticker which will put your house on the map.