Stickers & Decals
Branding & Logos
Window Film
Wallpaper & Wall Murals
Office Graphics
Design, Supply & Installation
Thanks to our state of the art UV printers, we can now offer a custom service allowing you to order high quality prints for your windows, doors, walls, whether for your home or place of work.
Ordering couldn't be simpler. Just send us your artwork in a print ready format and we'll get back to you with a quote, but typically the printing cost starts at £45.00+vat per square metre depending on the choice of material.
Printable Materials & Media
We can print your artwork, branding, photograph on most common media including:
Frosted window film
Clear window film
Wide format wallpaper
Vinyl film
Printable frosted film is ideal for office partitions, house number stickers or branding on office doors.
Clear window film is used when printing translucent designs or photographs which will be seen through glass.
Wide format wallpaper is suited to custom wallpaper or wall murals. The material is 1.5m wide and is applied by pasting the wall only.
Vinyl film is used for any graphic and can be applied to walls, smooth surfaces like varnished wood, laminates etc.
Artwork Requirements
If you already have your artwork, if you require a logo printed, some opening hours or any other sticker or window film printed, we will require the artwork in a vector format with all the fonts imbedded in the artwork. Please supply EPS, PDF, Ai, CDR files only, unless your artwork is just a photograph in which case we will need a high definition image.
When your artwork is ready, please contact us with the following and we'll get back to you with a quote:
Image or artwork file, or for files larger than 3MB, a link to a file sharing site (Dropbox or WeTransfer for example)
Size of the window film, sticker or wallpaper required
A billing and shipping address
Stock Artwork & Images
If you are looking for a particular image to print as a window film or as a wallpaper, you can search one of the stock image sites like Shutterstock for example.
They have 1000s of fantastic images and photographs to choose from. Most of the images are of suitable quality (300dpi) and prices are relatively low.
When you find an image you like, please contact us with the following information and we'll get back to you with a quote:
Image link or image number
Size of the window film, sticker or wallpaper required
A billing and shipping address
If the image is from another stock images site, the URL to the image

Online Design Tool For Stickers
For basic text stickers, please use our online design tools as it is a very cost effective way to order simple stickers, in a size and colour of your choice, with a wide selection of templates. These are ideal for temporary displays on shop windows, like sales and discounts.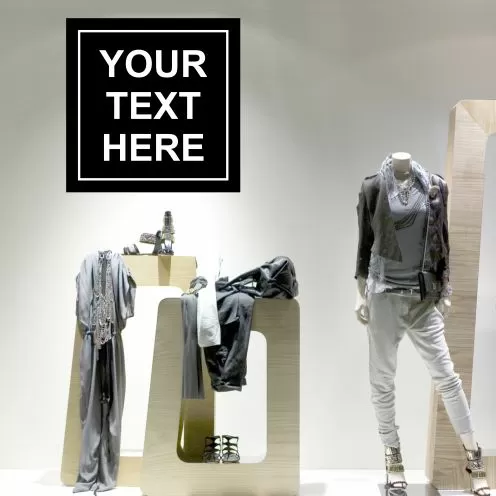 Design Service
If you'd like a particular existing design or pattern replicated, it will fist need to be made into a printable file of the right format. Please get in touch with Gareth at Kwikstix. Hopefully he'll be able to help. Please note that Kwikstix is not affiliated with Purlfrost.