Window film is the modern alternative to net curtains and blinds, whether for privacy, solar control, or to add a decorative pattern to your windows and doors. We have a wide range of products to choose from on our website, available by the metre or made to measure.
Window film is a durable material which is applied directly to existing glass with just little preparation. The film is durable and unlike net curtains is easy to maintain and will last for many years.
Net curtains have a tendency to attract dirt and dust, and over the years the fabrics can discolour and turn grey. They can also become a safety issue especially when young children are around and curtains can also present a fire risk.
Feeling overlooked by the neighbours?
The traditional solution for enhanced privacy is to drape windows with nets, blinds, curtains, or to install shutters or venetian blinds. These options can appear a bit old fashioned and in most cases will block daylight making your interior dark and feel smaller. As an alternative, window film allows plenty of natural daylight through, and in most cases you will probably only need to cover the bottom half of your bay window to add privacy in your living room, bedroom, and even bathroom. The modern alternative to net curtains is frosted window film as it allows plenty of light through, will enhance your privacy day and night, and is a very versatile material which can be ordered plain or with patterns printed on it in a colour of your choice. And if you don't want to completely obscure the view out, you can order our stylish patterned window film with a clear motif on a frosted background.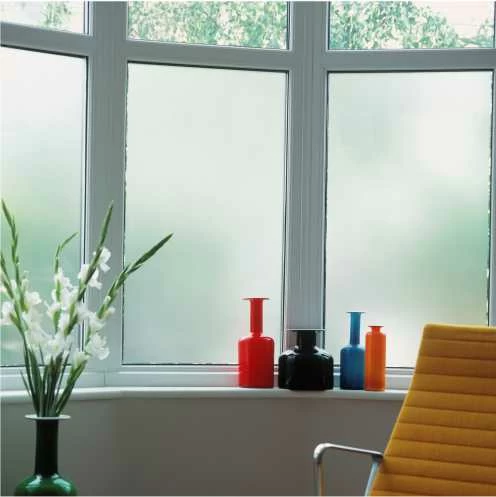 Designs for all interiors
Our company is a specialist in window film and our website is packed with practical products and stylish designs for all traditional or contemporary interior styles. Over the years, we have created a collection of patterns to suit any house, including designs for Art deco, Art Nouveau or Victorian properties. Out of all the alternatives to net curtains and blind, window film is by far the most versatile and cost effective, adding privacy with little loss of light, and a great way to upgrade your windows and doors on a budget.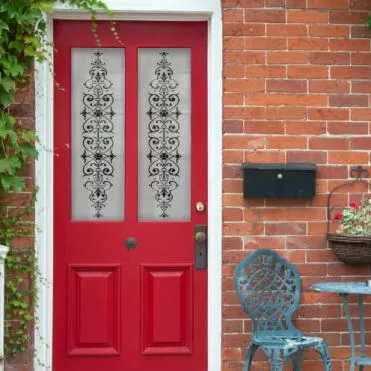 Alternative to blinds, to reduce glare and excess heat
Do you find yourself struggling to look at your TV or phone screen on a sunny day? We all face this problem at some stage during the day or year, and traditionally we would all have reached for the blinds, curtains or shutters to ward off the sun and the resulting glare. Our company also has a solution for this problem. Solar control window film, either tinted or reflective is a very efficient alternative to blinds, allowing a controlled amount of light through thus making the room more comfortable. As well as a reduction in glare, window film will help reduce the amount of heat generated by the sun and coming though the glass, or worse, building up within the double glazed unit of your windows. Solar window film also stops 99% of UV light helping reduce the fading of fabric on furnishings, carpets and rugs, and wooden floors.
Curtains and blinds tend to trap the heat and heavy fabrics contribute to making the rooms hoter or stuffy. Though practical in essence, you have to sacrifice a lot of daylight by completely blocking the sun to achieve a similar level of comfort that you will benefit from with window film.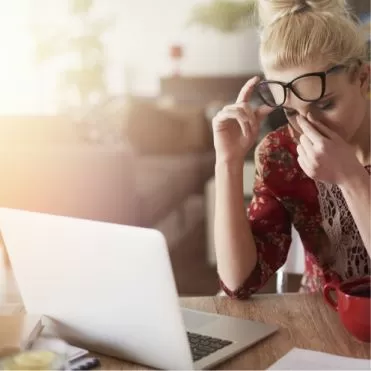 One way vision
Reflective film has a mirror finish which also adds privacy making it an alternative to net curtains as well. Thanks to the reflective quality of the material, the film will add privacy to windows and doors during daytime hours, allowing you to see out whilst preventing passers by to see through the glass. This stylish alternative has many benefits, namely enhanced privacy, a stylish finish, heat and glare control, which can be used as well on a house as an office building.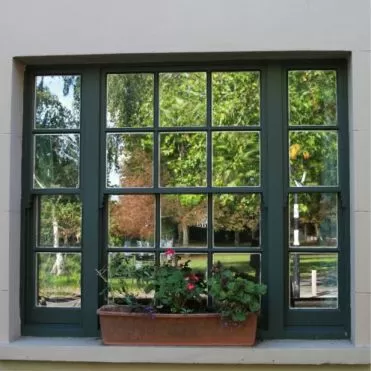 In conclusion
There will always be a need for curtains and blinds, mainly to add privacy at night on street facing rooms, but also to help keep your home warm in winter. However, we trully believe that we have some amazing ideas and alternatives to net curtains and blinds which are affordable, practical and will add kerb appeal to your house.