Whether you order window film, window stickers or wall graphics, we have devised easily to follow instructions to make the installation process as easy as possible, so depending on what you order, you'll have a set of instructions specific to the product(s) you ordered.
Step by step instructions on how to apply window film
It couldn't be simpler. We will supply you with a full set of instructions as well as a small felt edged installation tool designed not to scratch the film. All you will need is a spray bottle and some soapy water. Regardless of the type of window film, you purchase, or whether you are purchasing stickers for your shop window, the principle will be the same. We also have some video tutorials that we have uploaded to Youtube which you will find by clicking here.
Here's a quick description of the process: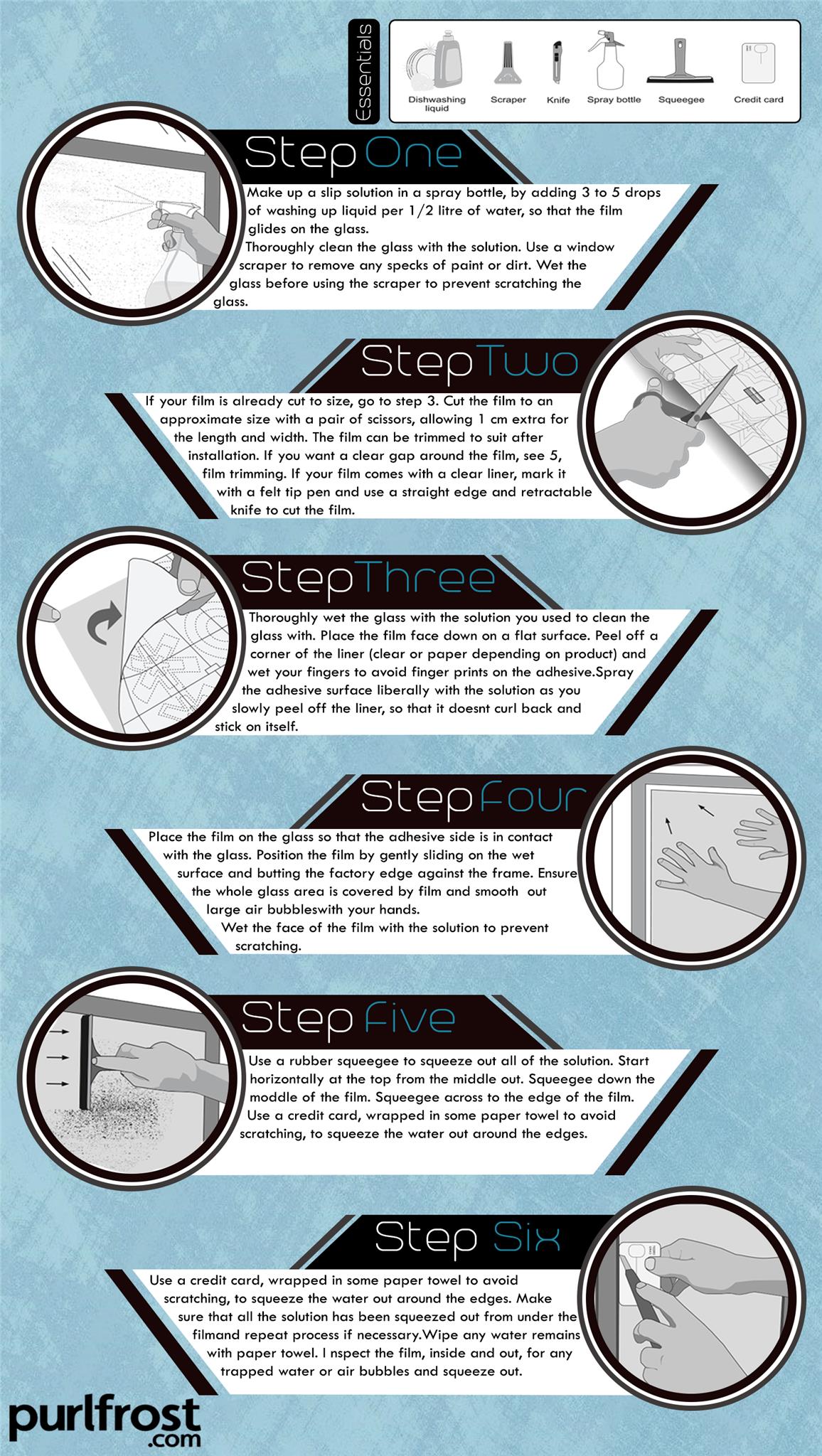 How To Remove Window Film
Removing window film can be a very easy process, but it all depends on how long the film has been on the glass, and the type of film that was used.
Here's a video tutorial which shows the basic principal.
Typically, films are either made using PVC or PET.
PVC is a soft material which can be peeled off the glass with a glass scraper. Any glue residue can be removed with soapy water and a scraper.
PET is a brittle material widely used for solar and safety film, and might be made of layers of mettalised material. To remove this type of film, use a wide glass scraper and lubricate with soapy water to remove the film.
As a rule, old PET film are more difficult to remove than PVC films.
For large panes, it is best to first score the film into strips with a sharp knife. This means that you can tackle it in more manageable pieces.