Purlfrost, simplifying the art of window film since 2003
Since it's creation in 2003, the Purlfrost window film company has grown to be the leading UK brand for window film and glass coverings, with a reputation for innovating and practical products backed by a great customer service.
But don't take our word for it, just visit our Trustpilot review page showing our outstanding track record with other 10000 reviews and a score of excellent. Other the years, we have supplied tens of thousands of customers with glass coverings and products for their home, outlet or business.
We understand that window film is a relatively new covering and that, as a DIY product it can be a daunting prospect. However, this is where our expertise prevails resulting in making window film a more mainstream alternative glass covering. Our products have been painstakingly selected for their quality, durability and ease of application, and backed with easy to follow instructions and video tutorials which have been created and developped in house. In fact, our instructions and tutorials are so good that they have been widely copied by our competitors. But we never rest on our laurels so our instructions are updated on a regular basis to take into consideration new innovations.
Your data and credit card details are safe with Purlfrost. As we operate an Ecommerce site, online safety is a priority and as such we have put in place systems and processes to ensure that your data is safe and secure, and that we are compliant with the PCI DSS (The Payment Card Industry Data Security Standard). Our track record is second to none and to date we can claim 100% success when it comes to handling personal data or card payments.
Creativity is what drives us, and we are always looking at new product ideas, ways to improve and update our current products, and the processes by which they are ordered through our website. Our website is like our store and as such we are constantly updating it, adding new features and new tools to enhance the user's experience. Thanks to our expert graphic designers, we have created a wide range of period and heritage designs which have become a valuable source for interior designers and home owners.
Purlfrost is the brain child of husband and wife team Joanna and Emmanuel, both veterans of the TV and film industry, where Joanna worked as a Set Dresser and Emmanuel as a Construction Manager. They discovered frosted window film whilst working on shoots, where it was often used on film location to hide the outside view. They started using it on their own property and cut out some designs in the film by hand. The result was such a hit with neighbours and passersby, that they decided to sell the film themselves and were early adopters of Ecommerce.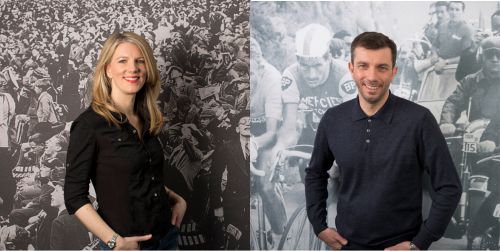 This website is owned and operated by Purlfrost Ltd.
Purlfrost Ltd, Unit 10 The Edge, Humber Road, London, NW2 6EW.
If you need to contact us, please e-mail us at info@purlfrost.com.
VAT number: 832 9465 08
Company registration number: 4770280
Purlfrost is a UK registered trademark.