The kitchen is the heart of the home where we spend a lot of time together as a family. It has become the most important room in the house and particular attention should be placed to the windows, doors and bay windows. Window film is very easy to apply and the process takes a matter of minutes using soapy water and a squeegee. Our films are resistant to condensation and kitchen window coverings can be ordered by the metre, or cut to size to your exact measurements.
Kitchen privacy window film
Frosted window film is the ideal product to add instant privacy to your window or door, and unlike curtains and blinds, the material is translucent allowing plenty of natural light through. We also have a wide range of kitchen themed patterned window film, or designs that will suit your kitchen's decor or colour theme. Window film is ideal for use on window and doors to add privacy or for decorative purposes. The material is a sticky back vinyl which is suitable for application on smooth, non textured glass, on windows, patio doors and double glazed units. Our decorative window film patterns can be ordered with the pattern in a colour of your choice, or transparent within a frosted effect.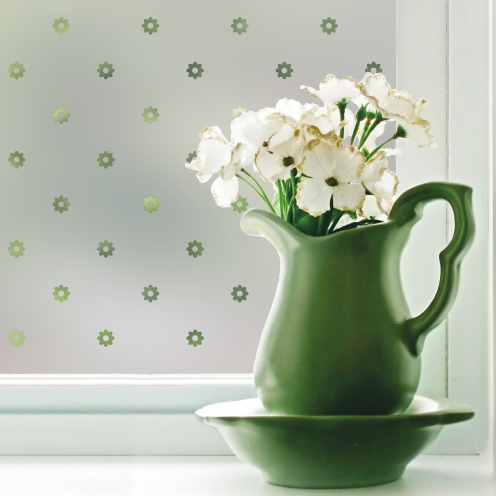 Frosted glass design for kitchens
One of the big advantages of window film is how versatile a material it is. The self adhesive film can be cut, resulting in intricate patterns, or printed on. With our online design tool, you can even add your own text or caption to your kitchen window film.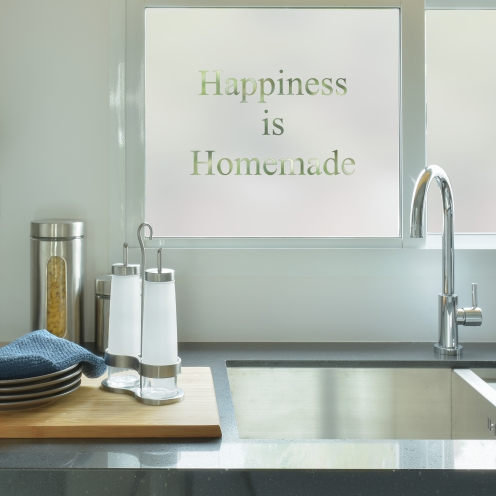 As well as designs for glass, you can create your own kitchen wall stickers using your favourite caption or saying. Again, this is easily done using our online templates and by selecting a size, and the colour for your sticker and the text.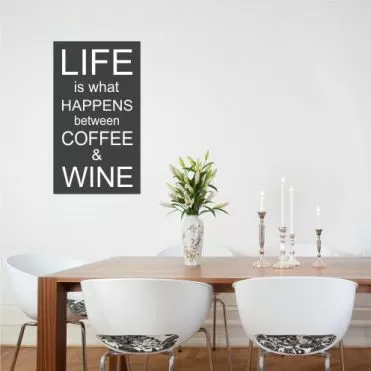 Solar control film
If you're kitchen is facing South or West, chances are excess sun and heat, especially on hot days can become an issue compromising the enjoyment of your room. Our solar control film come in different finishes, whether tinted or reflective films which are designed to target UV rays, excess heat and glare making your kitchen more comfortable.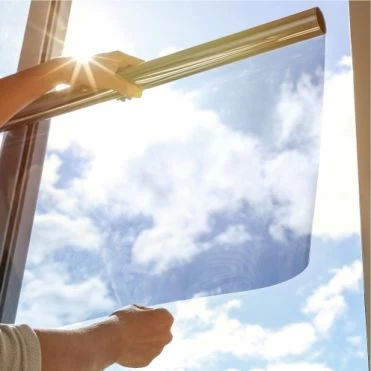 Safety first
Window film is a very safe product for use in the kitchen as it sticks to the glass. Unlike curtains, blinds and shutters, kitchen film is therefore less likely to be damaged, and will not catch fire if in contact with flames. The film also acts as a laminate to prevent your glass from shattering in case of breakage, limiting the risk of injury.
Buy window films online with confidence from Purlfrost
Our website is packed with practical window film products for your kitchen, available for delivery in the United Kingdom from our London office building. Our customer service and experience is second to none and we are the best rated window film company on Truspilot with over 10000 reviews from satisfied customers. We hold plenty of stock of a wide range of window films and tend to ship your order within 24h of your purchase, using either Royal Mail or TNT for shipping throughout the country. Free shipping is available for orders over £100.00.