Window treatments are the perfect finishing touch to your room. They're usually the last thing that you add but they can really make a difference to the look and feel of your space, bringing together all the elements of your home.
The type of window treatments you use depends on the space you have, window shape and size and how much light or privacy you want in your living space. Let's take a look at some of the most common window treatments and their pros and cons.
Types of Window Treatments 
The different types of window treatments on offer can get confusing, especially when you try to work out which you like best and which work best for your room. Understanding them in a little more detail can help you to understand what's best for your home.
Window Films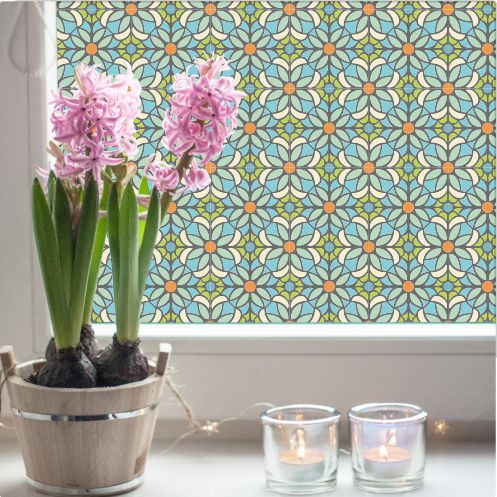 Window films can be custom-made to any size or shape and are really easy to apply. They're perfect for privacy and come in lots of different finishes including blackout, mirror and a whole range of patterns and shapes. You can completely fit them to your tastes and home decor (you can even create custom designs) and they can help you to regulate a room's temperature. 
Another great thing about window films is that they don't take up a huge amount of additional space in your home like curtains and drapes can. If you have a small room or an awkward window shape or alcove then window films can give you privacy, light protection and warmth without taking up precious space. They're also really budget-friendly, easy to keep clean and can be changed as often as you want without damage, making them perfect for rental properties.
Curtains and Drapes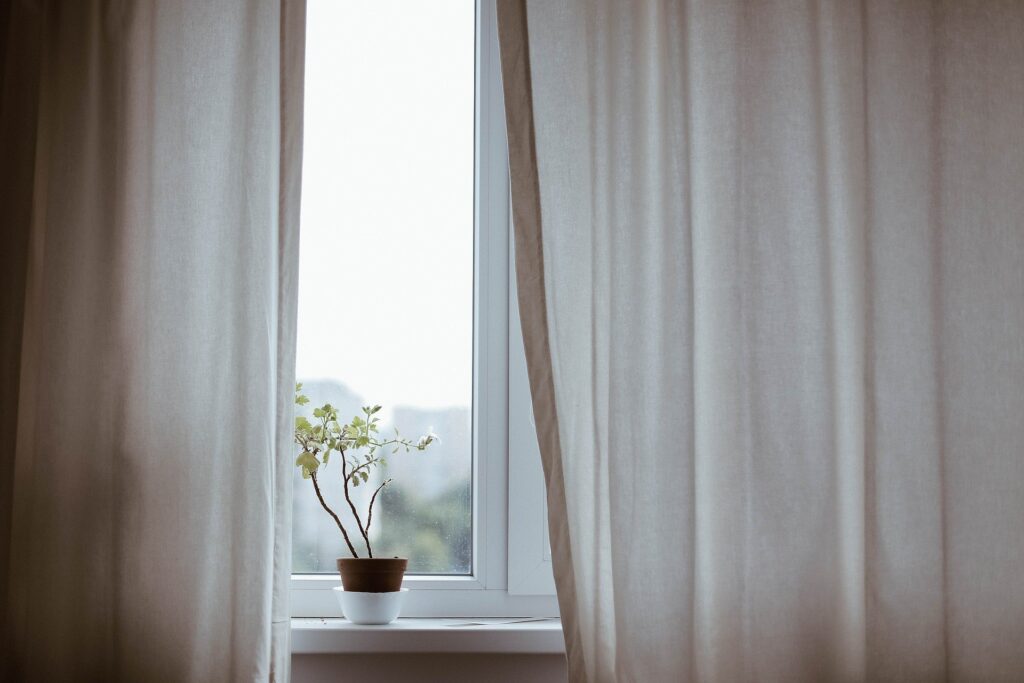 Drapes and curtains are usually panels of fabric that cover your window and drop below the windowsill. Curtains are usually made from lighter fabric and hang from a rod at the top of the window whereas drapes are usually floor-length and made from heavier materials. They come in a range of fabrics, colours and sizes but if you have an unusually shaped or sized windows (or you're trying to cover an alcove) then they will probably need to be custom made
Curtains and drapes can sometimes be bulky and take up space in a room, which can be annoying if you're low on space or the configuration of your room means they're in the way. Curtains and drapes can also be tricky to keep clean, especially if you have a large pair that don't easily fit in a normal washing machine, so they're not always the best for spaces like kitchens where it can get messy and absorb odours.
Blinds and Shades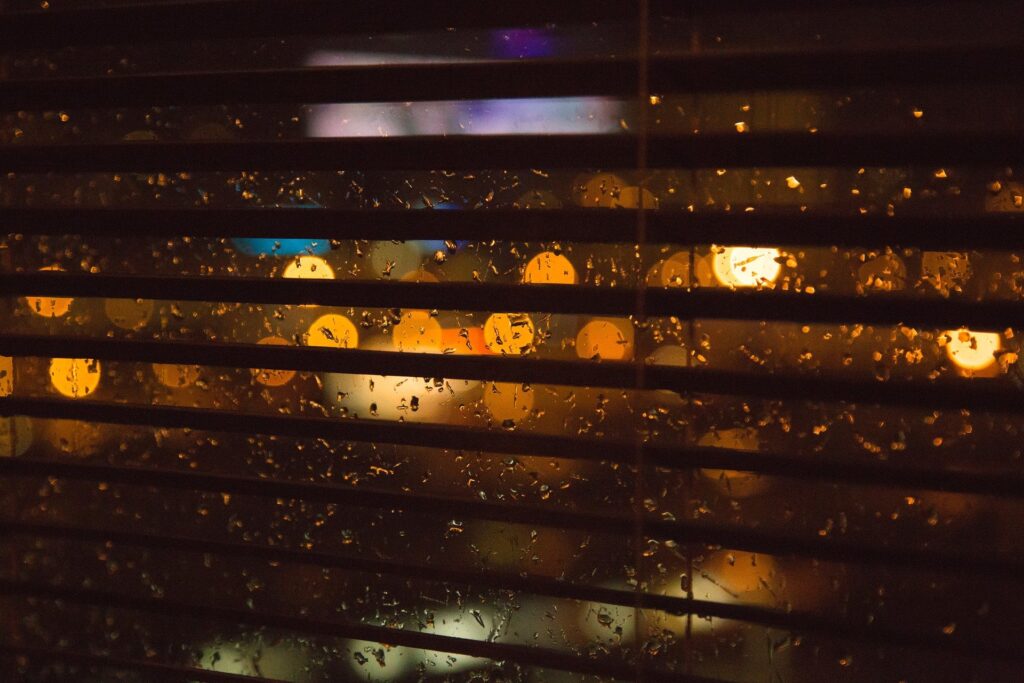 Blinds are attached to a frame at the top of your window and use panels or slats to let the light into the room (or block it out as needed). They can be vertical or horizontal and made from lots of different types of fabric and colours. This makes them easy to style in any space and with any type of decor. You can get custom-made and fitted blinds if you have a large window or unusual shape or size, but this can get expensive. 
Most blinds you can buy in-store are a standard size but can sometimes be cut down to size. This can be fiddly and it's not always easy to get a professional finish when you DIY them – changing them can sometimes mean having to repair plaster too. Standard blinds are relatively inexpensive too. They can also get dirty, hold odours and the moving mechanism can sometimes be temperamental, so think about where you want to use them in your home.
How to Choose Window Treatments
There are some things to think about when you choose window treatments for your home. This can help you to choose the right window treatments for your space and save you from costly, time-consuming mistakes. A little bit of planning can save you a lot of trial and error.
Think About The Room's Use
If your window treatment's going to be in a space with lots of traffic or where it's going to be opened and closed a lot then think about using a window covering that's going to be durable. If you're covering a window in a kitchen, bathroom, outbuilding or conservatory/orangery think about the type of window treatment you use – you don't want it becoming damp or holding cooking odours.
Consider What's Outside
To improve privacy and security, or be able to see out of your window whilst stopping people from seeing inside your home then window films are what you need. If you're overlooked, live on a high-traffic street or have lots of unwanted light coming into your home at night then think about what window treatment is going to keep this out. Blackout window films or curtains are a good choice if you want to keep the outside where it is.
Window Space
Unusual window shapes, alcoves and large windows that don't conform to standard sizes can be difficult to fit blinds and curtains to. You'll usually need to have these types of window treatments to be custom made which can be expensive and take much longer to make. Window films can be a much easier option for these types of windows as they're much quicker to make and easier to fit in unusual spaces.
Integrity of Walls
Blinds and curtains usually need to hang from a pole or rail which is fitted to the wall. If your walls are older or have newer plaster on them, it might be difficult to fit a pole or rail that will safely bear weight on it. A window film can be a better window treatment to protect your walls. There are so many different styles and designs available to fit any type of decor and they can be ideal for rental properties where you don't want to damage the walls.