Looking for front house ideas to boost the look of your home? Kerb appeal focuses on how attractive a property and its surroundings are when seen from the street. It's usually the first impression of your home that people get, so if you're out to impress – maybe you're selling or renting out a property – or you just want a home you can be proud of then kerb appeal is key.
According to research, 68% of home buyers think kerb appeal is important when buying a home. Most property searches start online, and 93% of people are more likely to book a house viewing if the outside of a property looks inviting. You might think that putting more effort into the inside of the house is important, but another study shows that homebuyers take just 40 seconds when entering a home to decide whether to make an offer. Make that time count!
There are some things that you can't change about your property (such as location, garden size or style of house), but there are some easy ways to improve the kerb appeal of your home:
Take a Look Through Fresh Eyes for Front House Ideas
Even though you probably see the outside of your home pretty regularly, sometimes the things we're most familiar with become the thing we notice the least. Take a look at the outside of your property properly and see if you can spot any potential kerb appeal problems. If you have a friend or family member who'll be honest with you, ask them to give you some feedback too.
Refresh Your Door For Added Kerb Appeal
An old, peeling door not only looks unsightly, it might cause concerns (or interest from opportunist thieves) around security. Bring your door up to date to make your property look as pretty as possible. Don't want to spend money on a brand-new door? Try cleaning it, painting it or adding a bespoke house number sticker as well as updating the hardware on your door. A wireless doorbell or camera doorbell can also be a great addition (though this might not make a big difference from the kerb).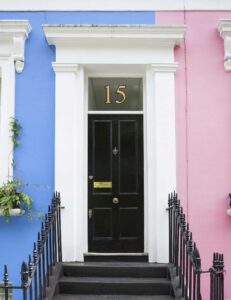 Clean Your Windows
Make sure your windows and window frames are sparkling and in a good state of repair. What you have inside your windows is important to enhance the kerb appeal of your home too. Take a look from the outside in and decide if it's time to replace any curtains, blinds or shutters. A patterned window film can make all the difference to windows, doors and privacy. You might want to think about putting a plant, ornaments or some home accessories on your inner windowsill too – window dressings can make all the difference when it comes to kerb appeal.
Perk Up Paving, Paths and Lawns
Make sure that any pathways, paved areas or lawns are clean, neat and safe. Remove any weeds or overgrown plants and give any stonework a clean. If you really need to put some elbow grease into it, a pressure washer is the ideal way to clean driveways, paths and paving.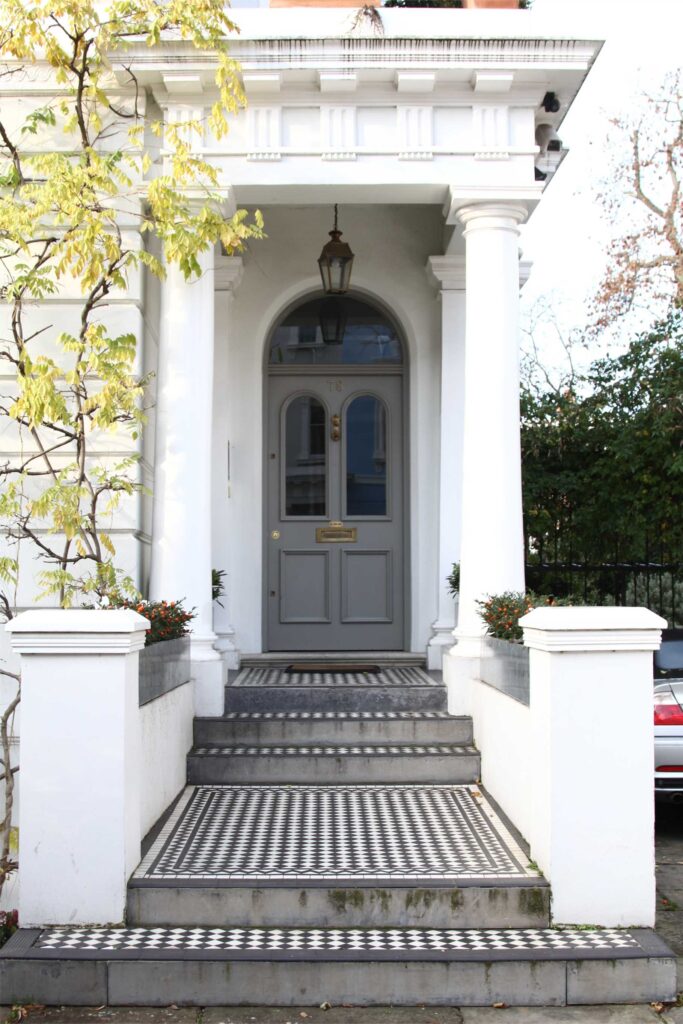 Clear Away Clutter
Move things like recycling boxes, bins, kids toys and anything else hanging out around outside the house to somewhere where they can't be seen from the kerb. Storage that conceals them or a shed space is even better! As we mentioned earlier, first impressions count and people visiting will see the outside of your property first.
This is one of the easiest front house ideas to improve the kerb appeal of your home.
Maintain Your Roof To Improve Kerb Appeal
It's sometimes easier to spot missing tiles, broken guttering or a slanting chimney pot from the kerb. Keep your roof well-maintained and get any little issues (like cracked tiles or leaky guttering) repaired. It might mean a little financial outlay but could be the difference between getting a great price on a house you're selling or not selling at all.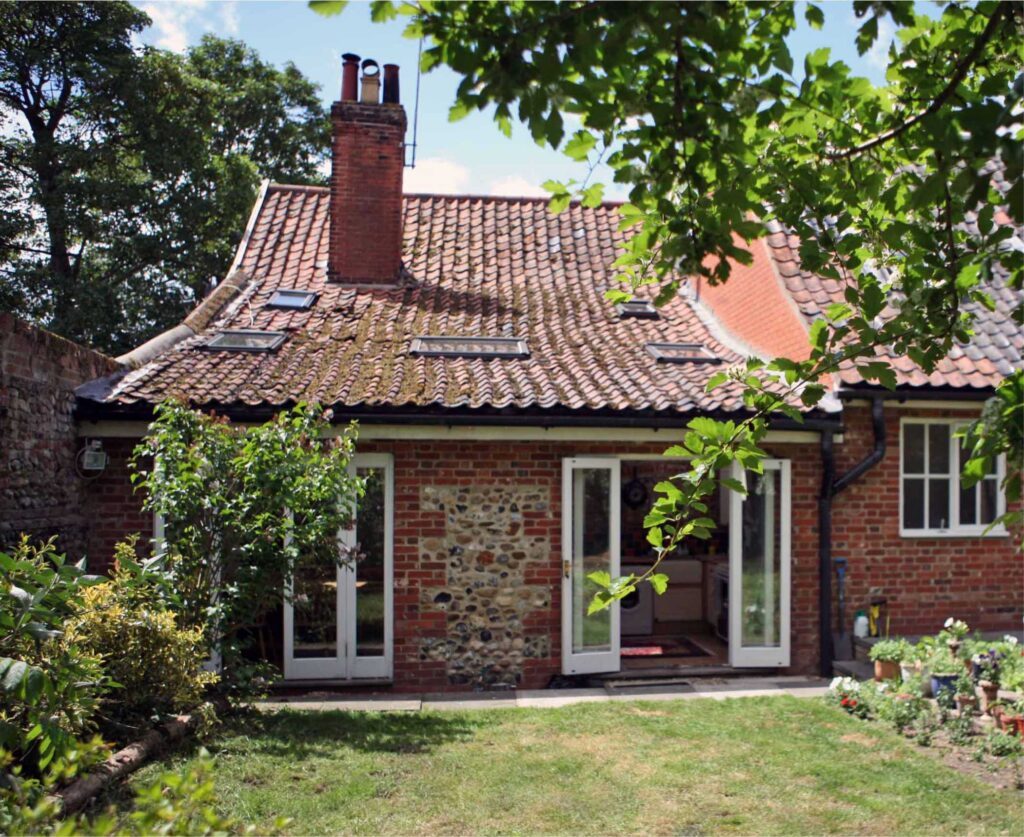 Decorate The Outside Of Your Home
Repair any loose render, patch up any cracks and paint any areas that are peeling. You may even want to think about repainting the exterior of your property. This comes with added expense, so be prepared to hire a professional (or at least get comfortable up a ladder!).
Take a look at the other properties around you for some front house ideas to help decorate your home and bring it up to date.
Tidy Up Your Front Garden
Even if you don't naturally have green fingers, a tidy front garden is certain to improve your home's kerb appeal. Ensure fences or walls are repaired, overgrown plants are trimmed and any hedges are neat. Remove any weeds too. If your front garden is a little bare and you want to spruce it up, think about adding potted plants or trees next to your front door. Even window boxes can be a low maintenance way of adding some greenery. Think symmetrical to enhance kerb appeal.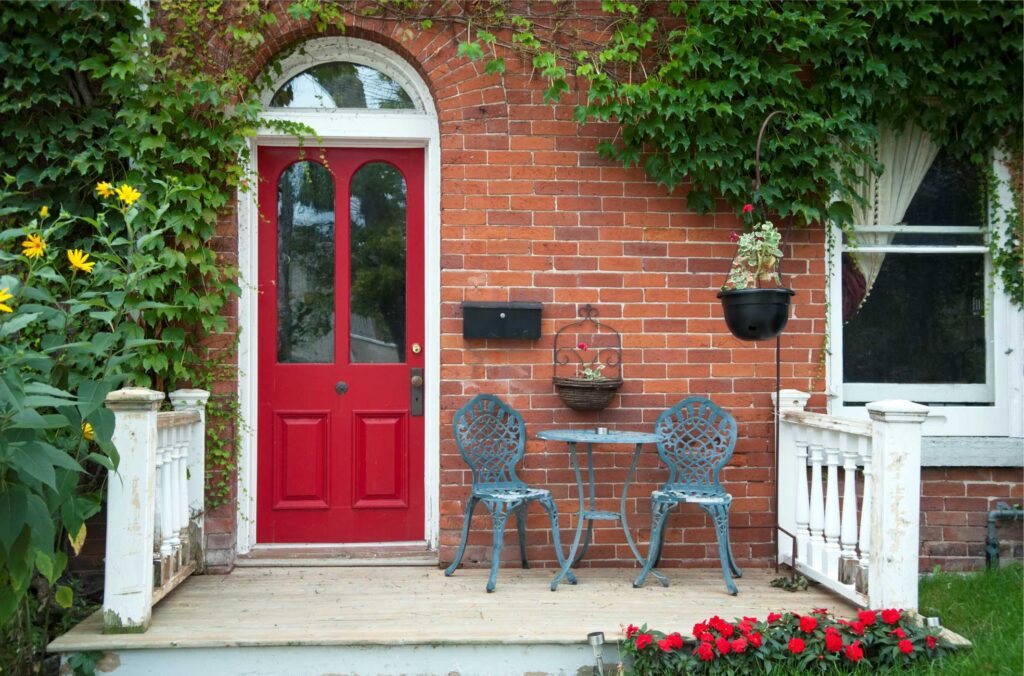 Improve Kerb Appeal With Good Lighting
Adding attractive exterior lighting can really improve kerb appeal, especially in the darker winter months. This is especially true if it highlights the features of your property that you want to show off. It can also help with security and safety.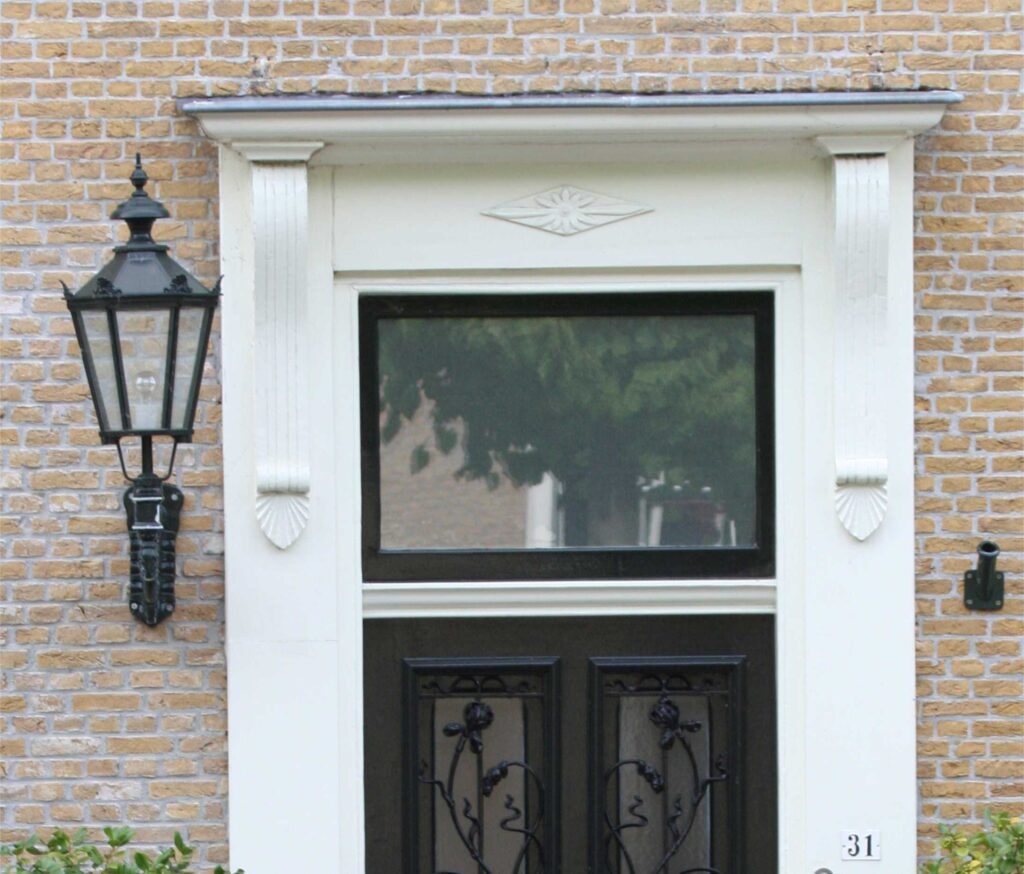 Give Your House A Name
Studies have shown that giving your house a good name can increase its value. As long as your house number is still visible, you can pretty much call your house whatever you want). As long as the name of it isn't in use locally elsewhere, of course. If your house already has a name, you can still change it, it's just a longer process.
If that sounds like too much work, a bespoke house number sticker is the perfect way to update the look of your home. It's one of the easiest front house ideas to upgrade your kerb appeal.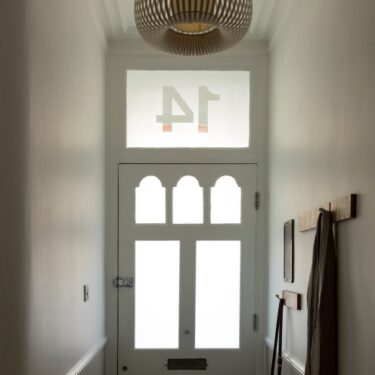 There are lots of ways to add kerb appeal to your home, whatever your budget and time constraints. It's easy to think that focusing on the inside of a property is what counts, but countless surveys say otherwise! Plus, who doesn't want a home that looks as good on the outside as it does on the inside?