Conservatories are a quintessential British must for any house.  They have become idealised as a 'room in the garden'. Conservatories offer us the opportunity to indulge in our gardens while simultaneously being protected from the unpredictable British weather. With long, rainy summer days and chilly bitter winter evenings, it's important to make sure your conservatory is insulated. In this article, we'll take you through exactly how to insulate a conservatory roof yourself.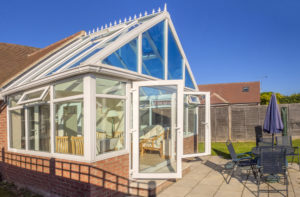 Due to the nature of conservatories, they do not provide very good insulation. Although their glass structure may look aesthetically pleasing the glass offers little protection from the unforgiving British weather. A drafty and cold cave throughout the winter, and a stuffy prison in the summer, conservatories often become more of an accessory to the house than an actual living space. However, help is at hand, we're here to offer advice on how you can best tackle your conservatory problems.
Why should I insulate my conservatory roof?
When looking at ways to weatherproof your conservatory, the first instinct is to look at tackling the glass walls as they make up the largest part of the conservatory. However, when it comes to insulating your conservatory, the best and most efficient way to do this is by insulating the roof. As warm air rises, the majority of heat is lost through the roof. Which makes conservatories unbearably chilly in the winter. However, in the summer, the roof actually works to preserve the heat, where the majority of the sun's rays penetrate the roof, bouncing into the conservatory and giving it that greenhouse effect that often leaves the room feeling stiflingly hot.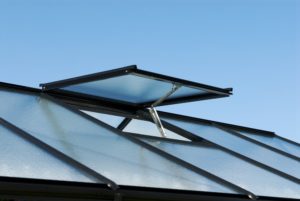 Can you insulate a conservatory roof yourself?
If you've already invested a considerable amount of time and money in rolling out portable heaters through the winter and blasting out industrial-sized fans in the summer, you may well have given up on finding that ideal balanced temperature. But with the right roof insulation, you can finally relax in the comfort of your own home, enjoying your conservatory for what it is. With plenty of options to choose from, there's insulation to suit every conservatory type and every home.
How to insulate a conservatory roof yourself: the options
1. Solar Control Film
This has topped our list as a new and extremely effective way of insulating a conservatory. The simple, but incredibly effective, solar control film will allow you to spend more time in the conservatory without costing you a fortune. We think it's the ultimate insulating material. These large stickers ensure that you don't have to compromise on anything to achieve your desired results. Working to target and control the sun's rays and excess heat, conservatory window film is the answer to all your conservatory problems. Window film allows you to retain the feel and sunny atmosphere of your conservatory but with the added benefit of a comfortable temperature. This is our favourite option because it's the best way to keep the garden feel of your conservatory whilst still improving your heat efficiency massively.
2. Aluminium Foil and Thermal Wadding
If you're finding your conservatory to be more of a hindrance than an asset, try lining your roof with traditional insulating materials. A combination of aluminium foil and thermal wadding is a go-to favourite of many. These materials are incredibly effective in both emitting and absorbing heat. Acting as a heat reflector, aluminium foil is the perfect way to insulate a conservatory roof yourself. Thermal wadding absorbs heat through air pockets, working to trap heat, thereby effectively insulating your conservatory. A quick fix for your conservatory woes. This works well for homeowners who are looking for a practical and cheap way to insulate a conservatory.
3. Get a New Roof
Those who are looking for a more permanent solution may consider knocking down their conservatory roof altogether. Instead, you can replace it with a fully functional roof that integrates into the rest of the house. Naturally, this ensures guaranteed climatised control throughout the year and allows you to make the conservatory feel even more a part of the house. However if you wish to maintain that 'gardeny' open plan aesthetic, then this may not be a viable option for you.
4. Ceiling Blinds
If you're looking for a cheap but effective way to insulate your conservatory, ceiling blinds may be a good alternative. By installing them along your roof, you have the option of opening and closing them at will. This allows you to retain the sunny ambience of the conservatory while also providing you with protection from the unforgiving summer sun. Plus it will help in preserving that all-important heat in the winter.