Stylish appearance suitable for home or office
Privacy during daytime hours
Helps control heat gain
Glare reduction for enhanced comfort
Cuts down UV light responsible for fading of furnishings
Adhesive or static cling options
Available by the metre or cut to size
For added privacy, security and safety
Mirror window film is very popular in office blocks, but is also perfectly suited for residential use. The reflective finish of the film gives your windows and doors a mirrored effect when viewed from the outside, making it difficult for passers by to see into your home or office, and therefore keeping your valuable items out of site. The effect only works during daytime hours and is more effective the brighter it is outside. At night, once the lights are on inside, the effect is reversed and the privacy benefits are lost.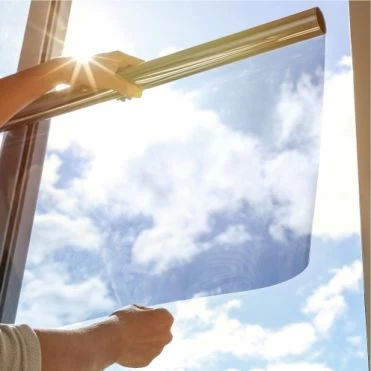 Controls excess heat, glare and UV rays
The film is both tinted and reflective. The tint controls the amount of visible light and therefore reduces excess glare. The reflective quality of the film helps control short wave infrared making the room cooler. It also stops 99% of UV light, helping protect your art pieces, carpets, wooden floors and furnishings from fading.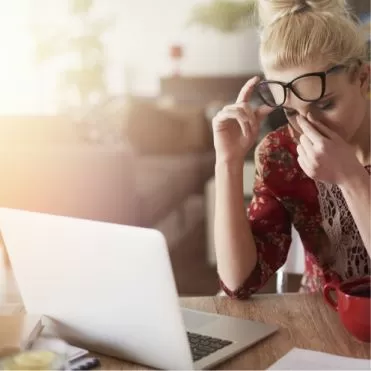 Completely see through for unaltered view
Unlike curtains, blinds and nets, silver mirror film is completely clear and therefore doesn't impinge the view out. The slight loss of natural light is the only price to pay for this stylish, affordable and durable privacy solution. When looking from the inside, mirror window film has a tinted appearance.
Mirror effect film for home or office
One way mirrored window film has long been a popular option for commercial buildings, due to its smart appearance and exceptional solar heat and glare reduction properties. These window films are often specified to reduce the amount of visible light and glare which can affect staff working on computers, causing headaches and loss of productivity. At home, glare reduction has obvious benefit, allowing you to watch television in comfort. Another benefit is the added privacy it offers during daytime hours, keeping prying eyes at bay and confidential documents safe. However, many people are realising the benefits of using these one way silver films at home thanks to their smart finish and the fact that they do not restrict the view out.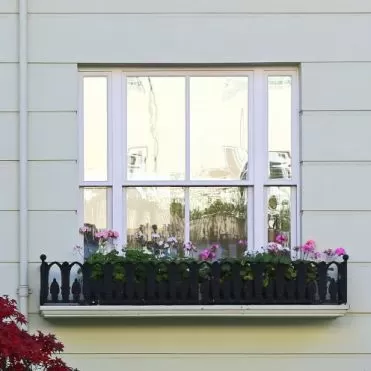 Dark, medium or light?
Purlfrost's mirror window film comes in 3 grades, a dark mirror window film for extra heat rejection, a medium mirror window film for better visible light level, and a light mirror window film which is better suited to UV and glare control than privacy. We also have a static cling mirror window film option for temporary use, in rented accommodations for example. This non adhesive reflective window film is easy to apply in a matter of minutes, can be peeled off in seconds, and even re-used if stored properly.
Please note that the light self adhesive reflective film has hardly any privacy quality.
Buy online with confidence from Purlfrost
Our website is packed with practical mirror effect products available for delivery in the United Kingdom from our London office building. Our customer service and experience is second to none and we are the highest rated window film company on Truspilot with over 8000 reviews from satisfied customers. We hold plenty of stock of a wide range of window films and tend to ship your items within 24h of your purchase, using either Royal Mail or TNT for shipping throughout the country. Free shipping is available for orders over £50.00.
How is mirror window film applied?

The film is a self-adhesive material applied using a soapy water solution and a squeegee, making bubbles a thing of the past. Please check out our video installation tutorials. Silver mirror window film can be applied to smooth glass on windows and doors, and the effect will be immediate.

How is mirror film manufactured?

Most solar control tints are made of layers of different materials, and the reflective film is no different. This is what makes residential and commercial films different to car tints, as car tints are usually just dyed films.

Reflective film is made of the following layers:

1. "Hard" scratch-resistant layer, for durability and ease of maintenance during window cleaning

2. High optical quality polyester, with anti-IR metal particles deposit

3. Bonding adhesive

4. High optical quality polyester

5. Pressure Sensitive adhesive, glass polymerization within 15 days

6. Protection release liner, disposable after installation

Can you see through mirrored window film at night?

The film's reflective quality works on the balance of light between the outside and the inside. So during the day when the sun shines on the glass, you will be able to clearly see out and passers by won't be able to see in. At night, when it's dark outside and with the lights on inside, the privacy effect is reversed. Fror privacy night and day, we would recommend our frosted window film, or a design from our stylish patterned privacy window film collection.
Back to top