Not sure what you need? Here are some of the most common types of window coverings and what they're used for to help you decide which is right for you. Window coverings can be created in any design and cut to any size, so an unusual window size or shape doesn't need to be a problem.
Privacy Window Treatments
Privacy window coverings are great for your business or home if you're overlooked. Frosted and decorative privacy window coverings are the perfect solution if you want to stop people from looking through your windows. Whether that's for security, privacy, safety reasons or something else altogether - many of our customers use privacy window coverings to stop their dog from barking at passersby during the day. It's a far more stylish and attractive option than net curtains or blinds, especially if you want to cover a large window space without blocking out the light.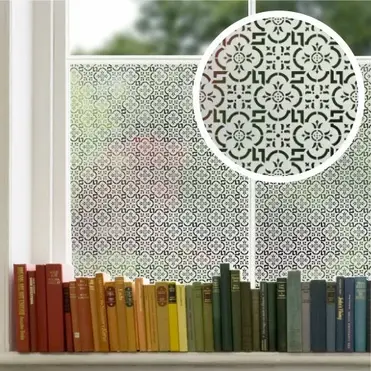 Temporary Window Treatments
If you need a temporary solution to cover up your windows or you live in a rental property where more permanent changes aren't an option, then a temporary window covering like static cling film is ideal. It's non adhesive - using static to attach to glass surfaces - and is easy to apply and remove in minutes. It's durable and can be cut to any size, so you can have full privacy for however long you need it for. If you want to keep something hidden in the short term, then temporary window coverings that use static are a great idea.
Bathroom Window Treatments
If your bathroom window doesn't have frosted glass, or you live on a high-traffic route and would prefer to protect your privacy then bathroom window coverings are exactly what you're looking for. They come in frosted and decorative styles - our customers love our nautical designs in their bathrooms - so that you can stop people from looking into your home without blocking out natural light. Bathroom window coverings are really easy to apply, and can withstand damp and humid environments like the bathroom.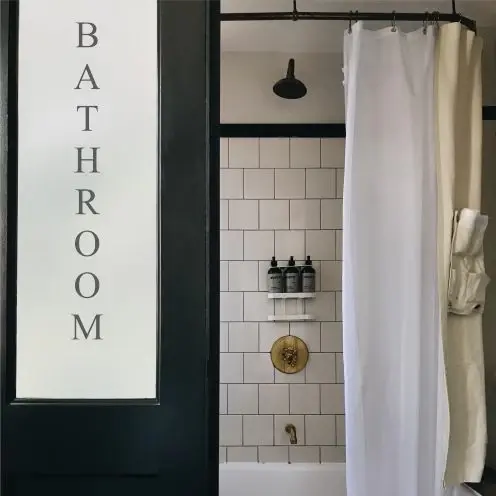 Door Window Treatments
Glass sections in exterior doors can be a security and privacy risk, but the glass is usually expensive and difficult to replace without replacing the whole door. If you want to protect your home without spending a fortune, then door window coverings are just what you need. You can get them in privacy or frosted finishes so that they don't stop the light from getting into the space but still offer the security that you need. You can even get them with house numbers or stained glass designs so that they enhance the look of your home, while providing you with the privacy you need.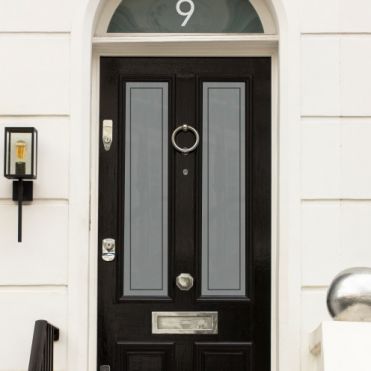 Thermal Window Treatments
Unfortunately energy prices are rising, and with it the cost of heating and cooling our homes. Thermal window coverings can be a great way to help keep heat in your home, control glare and stop heat spots. They're also great for stopping sunlight from fading your furnishings without leaving your room feeling dark or dingy. Thermal window coverings offer solar control, heat and glare reduction all in one easy-to-apply window film. They can fit any shape or size of window too, so if you have an awkward-sized window then this could be the perfect fix!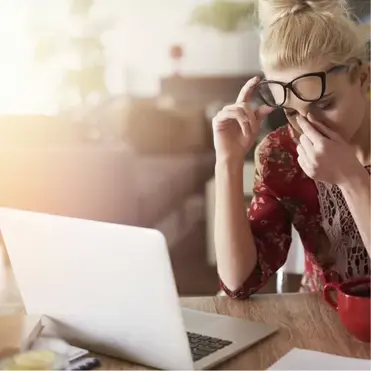 Bay Window Treatments
Bay windows look beautiful but can be notoriously difficult and expensive to fit blinds or curtains too. Straight curtain rails that completely cut off the bay, DIY blinds and the huge curtains you need to pull around a bay can be a challenge. Getting them fitted by a professional can be expensive, and if you've just moved into a new home then an extra expense like this might be pretty far down your to-do list.
A window covering is just what you need to cover up a bay window to give privacy, warmth and security without breaking the bank or blocking out your light. It's easy to apply and can be shaped to any size, so whatever your bay looks like there's a window covering to fit your space.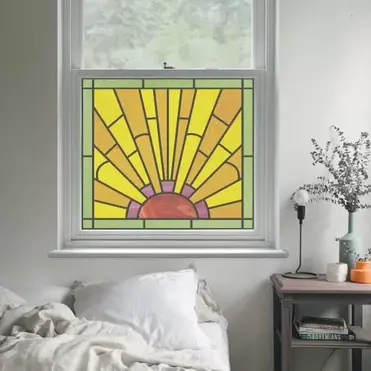 Back to top