Easy to apply

Suitable for windows and doors

Durable but also removable

Suitable for privacy, solar control, safety & security

Cheap alternative to curtains and blinds
Adhesive window film or window cover sticker is a cost effective material that can be applied directly to your existing windows and doors, on any smooth non textured glass surface. It is also durable and a much greener option than replacing the glass, and doesn't require to have your window frames re-painted after installation.
Sticky back plastic is similar to a large sticker and is applied using sopay water making bubbles a thing of the past.
A versatile material
Adhesive glass coverings are now widely used in interior design to enhance your decorative scheme in any room, and are also well suited to commercial buildings. Besides our stock films, we produce a wide range of custom and decorative window stick on coverings, including house number stickers for a front door, transom or fanlight, or stained glass window film designs ideal for a period property.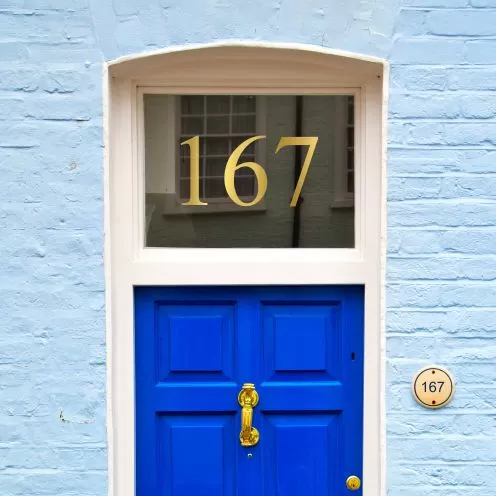 Stick on frosted window covering
If privacy is a concern, or to enhance your security by hiding your valuables from sight, we have many stick on coverings to choose from which are suitable for your home or office. Frosted window film is very popular alternative to net curtains and blinds allowing plenty of natural light, which can also be used on a bathroom window as it is resistant to condensation. Our stick on frosted window covering is very versatile and makes the glass opaque instantly. For more decorative ideas, our collection of decorative stick on window covering includes contemporary and period designs to match your interior design theme.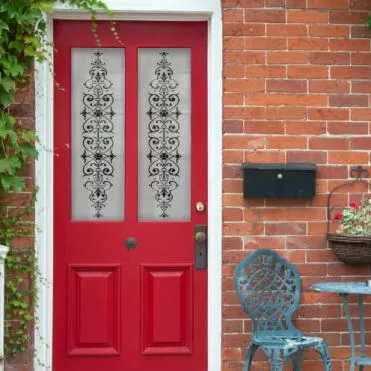 One way window covering
One way window film is a reflective self adhesive material which once applied to your glazing gives it an external mirror like finish, ideal for daytime privacy. The beauty of this product is that it is transparent and therefore will not compromise the view through the glass. It is however not recommended for a bathroom.
Stick on solar control
Self-adhesive coverings are very versatile and can also be used for solar control. Window tints and mirror reflective window films offer an efficient and affordable solution to reduce excess heat and glare. They are a clean and stylish option compared to curtains and blinds, with the main advantage being that they do not restrict the view when looking out. They also reduce UV light by 99% therefore helping against the fading of your furnishings, carpets and wooden floors.
Glass safety window cover sticker
Safety window films are widely used in commercial buildings as a cost effective way to upgrade old glass which doesn't meet modern specifications and standards. The self adhesive glass covering is clear and once stuck to the glass it prevents it from shattering in the event of accidental collision making it ideal for a floor to ceiling window or door.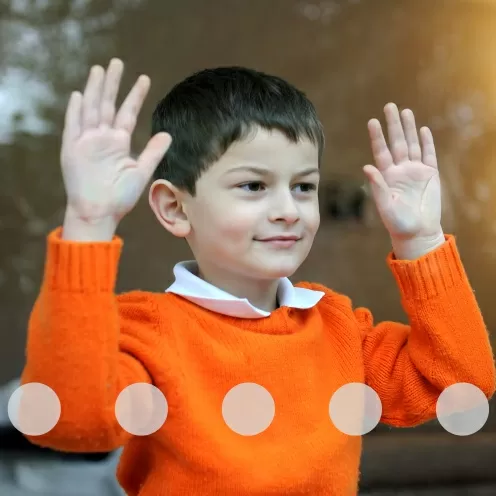 Buy stick on covering for windows online
Our website is packed with innovative, practical and stylish window stick on covering products available for delivery in the UK. Our customer service and experience is second to none and we are the highest rated window film company on Truspilot with over 10000 reviews from satisfied customers. We hold plenty of stock of window films and ship your stock items within 24h of your purchase. Free shipping is available for orders over £100.00.
Is window stick on covering durable?

Adhesive window film is a durable material designed to last for years, and is very easy to look after requiring a wipe with soapy water once in a while. Expect some wear and tear in areas like corridors in public or commercial buildings.

How to apply self adhesive window film?

It is a simple DIY task which takes a matter of a few minutes, even for a novice. Using a soapy water solution, which allows you to slip the stick on window covering into position, and a household squeegee to secure it to the glass. Once applied, the film will last for many years and is easy to clean with soapy water.

Can self adhesive film be removed at a later stage?

Yes, window film can be removed at any time with no damage to the glass. For short term application, consider our static cling window film which is easy to apply, remove and can be re-used.
Back to top